Extra Life United = Free Online Event!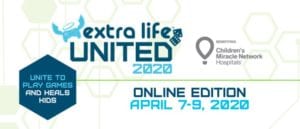 Since 2008, gamers have been playing games and healing kids through Extra Life. Last year alone, local Extra Lifers playing for the kids at the Bernard & Millie Duker Children's Hospital raised more than $47,000!
This year's Extra Life United is now a completely virtual event and is FREE. From April 7 -9 participants can play games to win funds from a $150K prize pool for local children's hospitals. What's better than playing games and healing kids, all from home?
Want to learn more about how you can help?
Register today at extra-life.org/united and play for the Bernard & Millie Duker Children's Hospital.
Spread the word to family and friends!
Not a gamer but still want to help? Donate to a participant's page at extra-life.org and share about the event on your social media channels.
Check out the live stream beginning April 7, 2020 at 7pm EST: tv/extralife4kids.
When you pledge to play games, heal kids, you're helping kids like our 2020 Champion, Keaton.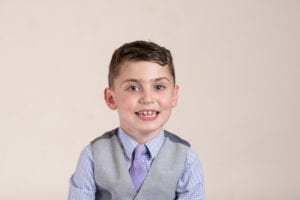 Keaton McGivney, 7, of Rensselaer, is a handsome, expressive boy who was born with a congenital heart defect and underwent heart surgery just hours after being born at Albany Med. He spent the next five months in the Pediatric Intensive Care Unit at the Bernard & Millie Duker Children's Hospital at Albany Med.  To date, he has endured heart failure, a heart attack and open-heart surgery. Twice.  Now in first grade, Keaton is doing well and enjoys sports, particularly football and hockey. He spends hours drawing and loves taking care of and playing with animals.
Extra Life unites thousands of gamers around the world to play games in support of their local Children's Miracle Network Hospital. Since its inception in 2008, Extra Life has raised more than $55 million for sick and injured kids. Sign up today and dedicate a day of play for kids in your  community!